New Insight into Breast Cancer Metastasis—and the Potential for Preventing It
Key findings
Circulating tumor cells (CTCs), shed into the bloodstream from primary tumors, can spread hormone receptor–positive (HR+) breast cancer throughout the body
Massachusetts General Hospital researchers determined that ribosomal proteins, especially RPL15, promote breast cancer metastasis in mice
Ribosomal protein gene expression was high in more than a third of CTCs from patients with HR+ positive breast cancer, and increased gene expression correlated with reduced survival
In a mouse model of metastatic breast cancer, combination therapy that targeted both ribosome function and cell cycle progression was markedly more efficacious at inhibiting metastatic disease from RPL15-CTCs than from parental CTCs
In patients with breast cancer, simultaneous targeting of the cell's translational machinery and cell proliferation pathways might suppress or even prevent metastasis
Subscribe to the latest updates from Cancer Center Advances in Motion
Hormone receptor–positive (HR+) breast cancer can recur at distant sites many years after initial treatment. The cancer is spread by circulating tumor cells (CTCs) that are shed into the bloodstream from primary tumors.
Richard Ebright, PhD, postgraduate research fellow at the Massachusetts General Hospital Cancer Center, Douglas S. Micalizzi, MD, PhD, oncologist, and colleagues have determined features promoting the ability of CTCs to form metastases. In their publication in Science, they also describe targeted therapy that slowed the metastasis of breast cancer in a mouse model.
The Role of Ribosomal Proteins
Using CRISPR activation—a modified form of CRISPR that increases expression of genes of interest—the researchers analyzed two independent breast CTC lines to identify genes capable of enhancing metastatic potential.
Many high-scoring genes were already known to have a role in cancer, but unexpectedly, genes for three ribosomal proteins (RPs) also scored high. One of them, RPL15, scored tenth highest in the entire genome.
When RPL15-CTCs were injected into the mammary fat pads of mice, they generated primary tumors similar in size to those in control mice, but the number of lung metastases was eight-fold higher.
CTCs from Patients
The team then analyzed CTCs from 45 patients with HR+ metastatic breast cancer. 33% of those cells were high in RP gene expression. These findings were replicated in a second cohort of CTCs from breast cancer patients.
Patients who had high average expression of all RP genes or just RPL15 had significantly worse overall survival (HR, 3.4 in both analyses) than those with low expression.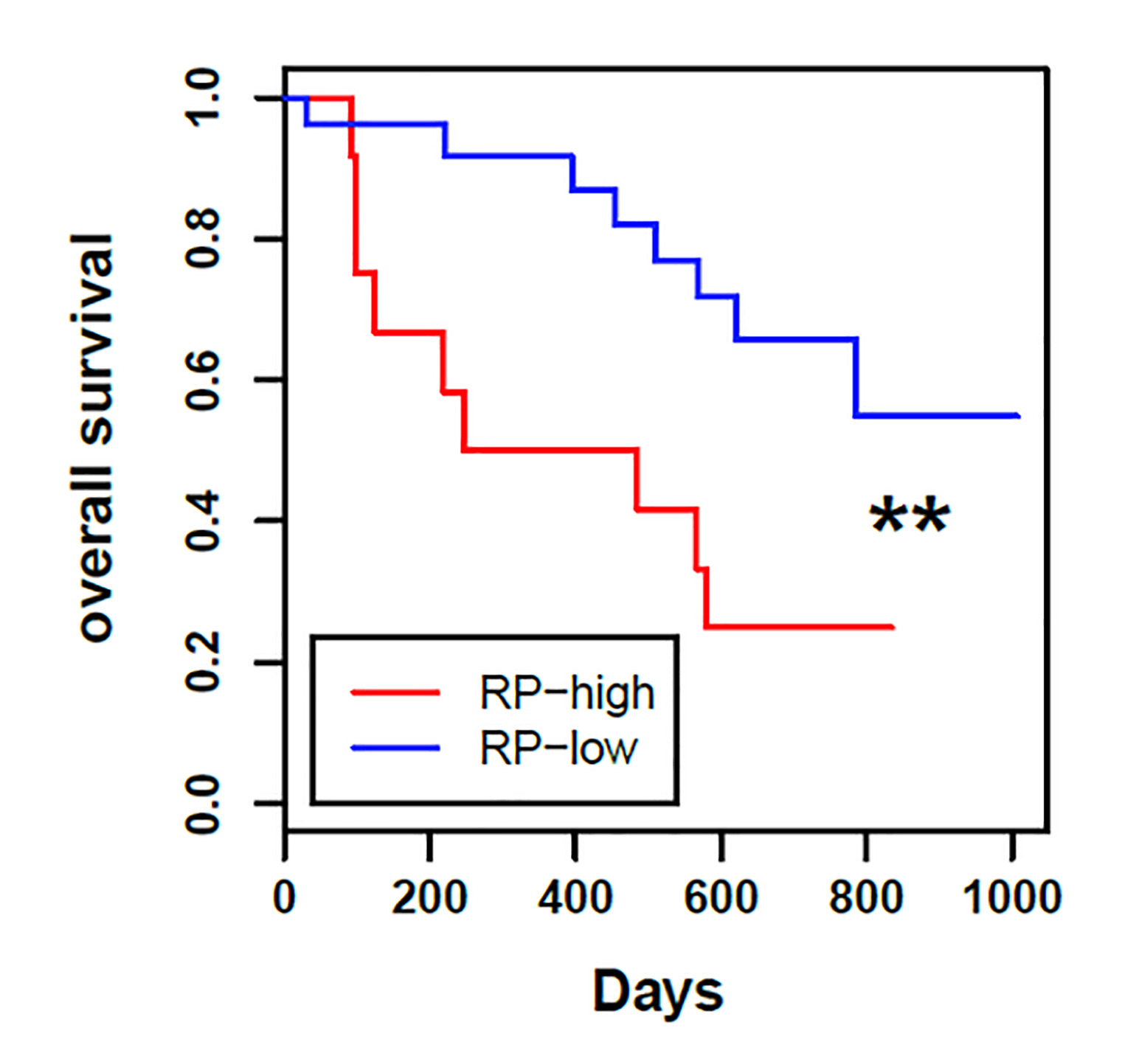 In Vivo Therapy
In a mouse model of metastatic breast cancer, the researchers tested the combination of two FDA-approved drugs: omacetaxine, which directly inhibits the ribosome, and palbociclib, which suppresses cell cycle progression. The treatment was markedly more efficacious at inhibiting metastatic disease from RPL15-CTCs than from parental CTCs.
In patients with breast cancer, simultaneous targeting of the cell's translational machinery and cell proliferation pathways might suppress or even prevent metastasis.
view original journal article Subscription may be required
Visit the Mass General Cancer Center
Refer a patient to the Mass General Cancer Center