A Scientific Statement on SCAD: 7 Takeaways
Key findings
A scientific statement that presents current knowledge and best practices for SCAD treatment was recently released
The statement was written by a collaborative working group from multiple institutions including Massachusetts General Hospital's Malissa Wood, MD and published in the journal Circulation
This statement hopes to clear up any confusion surrounding treatment of SCAD for both patients and providers
Many patients who experience spontaneous coronary artery dissection (SCAD) may benefit most from a conservative approach to treatment, rather than more invasive procedures. A scientific statement that presents current knowledge and best practices for SCAD treatment—put together by a collaborative working group from multiple institutions including Massachusetts General Hospital—was published in Circulation.
Subscribe to the latest updates from Cardiovascular Advances in Motion
"This is an exciting step forward because for far too long we've seen major gaps in the knowledge that exists on SCAD around the country and the world," says Malissa Wood, MD, lead physician in the Mass General SCAD Program and a co-author of the statement. "My hope is that this statement will clear up a lot of the confusion surrounding SCAD for both patients and providers."
Here are seven big takeaways from the AHA's SCAD Scientific Statement.
SCAD is an under-diagnosed condition that involves a coronary artery obstruction from an intramural hematoma or intimal disruption that can cause acute coronary syndrome, myocardial infarction and sudden death, even when few typical atherosclerotic risk factors exist.

SCAD is not yet characterized by a genetic risk profile. However, it is known to be common in young and middle-aged women, specifically those with concurrent systemic arteriopathies as well as women with physical and emotional stress, such as a pregnancy. In fact, SCAD is the most common cause of pregnancy-associated myocardial infarction.

SCAD is believed to be the cause of 1-4% of ACS cases overall and up to 35% of ACS in women who have myocardial infarction at ≤50 years of age.

SCAD must be evaluated and treated differently from atherosclerotic myocardial infarction. As such, the AHA has a proposed algorithm to guide conservative-versus-invasive management with conservative management being recommended for the majority of SCAD patients (70%–97%) who have shown angiographic healing of SCAD lesions over weeks to months.

A careful intake with a medical review must always be completed as a guide to treatment because invasive approaches such as coronary artery bypass grafting (CABG) and percutaneous coronary intervention (PCI) have major risks. The latter is only appropriate for a select group of SCAD patients, given its association with lower technical success and higher complications than PCI for atherosclerotic disease.

Knowledge gaps must be addressed to better understand SCAD and ensure the best outcomes. This research must address sex differences as well as a set of questions outlined by the AHA on epidemiology, pathogenesis, diagnosis and treatment.

The pace of investigation is important as major adverse cardiac events were reported in follow-up of SCAD in:
10-30% of cases at 2-3 years
15-37% of cases at 5-7 years
≈ 50% cases at 10 years
view original journal article Subscription may be required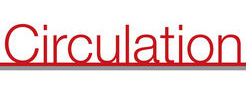 Circulation
Visit the Corrigan Minehan Heart Center
Learn more about the Corrigan Women's Heart Health Program